Weltraumsoft is a professionally managed software company, which is a global provider of consultancy, development, testing and design services for business around the world. With a highly qualified team, Weltraumsoft has broad-based experience in both software design and Web application development. That address multiple vertical industries including Banking, Retail, Hotel, Restaurant, Fuel, E-commerce and more. Weltraumsoft also has products in Hotel, Restaurant and Banking.
Weltraum software is the "one-stop solution" to all IT design and development needs of an organization. Weltraumsoft is incorporated with a mission to assist their clients achieve their business goals and get the maximum ROI on their IT investments. Having made its mark in custom software development, website development, Microsoft, Java, Open Source, PHP, Web Application Development, Mobile apps Development and offshore IT outsourcing services, Weltraumsoft expertise in the design and development of robust and scalable web and mobile applications development.
Weltraumsoft believes that an organization can be successful by working with an IT partner, which not only understands but believes in your products. Weltraumsoft provides the insight, support and expertise that will drive the clients business forward. Working with ITS means you can count on results, partnership and leadership. Weltraumsoft believes in delivering the best-in-class assessment, design, testing, procurement, integration and support services-customized to meet the needs and requirements of an organization. Weltraumsoft has Re-sellers in various countries.
Weltraum Software has been a software development innovator providing full-cycle high quality services to its customers in over verious countries worldwide. Weltraum Software is expert in development, customization and integration of complex enterprise-level solutions offering a well-balanced blend of technology skills, domain knowledge, hands-on experience, effective methodology, and passion for IT.
Software Services:
Weltraum Software specializes in providing the following services:
Application Development
Maintenance & Support
Products
Conversion and Migration
Web enabling of Legacy Applications
Weltraum Software provides a complete suite of IT services in the business applications domain, specializing in multiple verticals including financial services, hospitality services and Banking industries.
Technological Competencies
| | |
| --- | --- |
| RDBMS | Oracle, SQL server, MySql, MSAccess |
| Operating Systems | Windows xp,7,8 32 & 64 bit |
| Programming Languages | php, Visual Basic, Java |
| Internet/Intranet, Website Development | JavaScript, ASP, ASP.NET, C#. JSP, php |
| GUI | VB.NET, c#, Visual Basic, Net beans, Eclipse. |
| Others | Data Warehousing, Data Mining |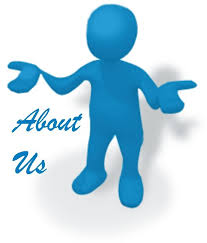 Quality Focus
Weltraum Software success in satisfying its customer's stems from its commitment to a consistent methodology, effective project management techniques, proven automated tools, quality assurance, testing and dedicated professionals.
We follow rigorous quality management techniques, which along with our mature development processes ensure that a high quality is delivered in every phase of our software development and maintenance cycles. We have predefined processes for software development life cycle, quality assurance and documentation.
Software Development
IDE: Visual Studio 6.0, Visual Studio.NET, Net beans, Eclipse
O/S: WinNT/2000Professional/XP
Databases: MS SQL server 2000, MS Access, MYSQL
Web/App server: IIS, Apache tomcat
Business Model
We at Weltraum Software understand that every client has unique needs and different ways are required to fulfill them. We offer several business models for this very reason. Each of the models has been designed to offer maximum benefits to clients. Below are the varieties of business models that Weltraum Software offers to its customers to effectively fulfill their requirements, and eventually add value to the customer core business areas.
The Offshore Model
This model enables clients to utilize the infrastructure and manpower of Weltraum Software in India to execute their projects.
To meet its client's aggressive schedules, Weltraum Software presents the offshore outsourcing process that offers:-
Resource management, to meet demanding project deadlines.
Extensive project processes to meet different delivery needs of the customer.
Extraordinary cost benefits when compared to the cost of an equivalent onsite team.
Additional benefits to the customer in terms of reduced infrastructure required, to seat, connect and manage an onsite team.
The Onsite Model
Weltraum Software provides its software consultants to carry out onsite services. These resources, as a part of the onsite project team would report to Project Manager responsible for the project. The onsite model can be a component of the offsite model, where in, Weltraum Software will send its personnel to the client's side for implementation, testing and support of various projects.
The offshore and Onsite Combination
Weltraum Software could also carry entire programming work offshore and then undertake training, implementation and testing onsite at the customer site.